Bullet journaling is a way to organize your thoughts and plans. It uses bullet points and symbols to make writing and recording easier, saving you time by allowing you to quickly jot down your ideas. and make a list.
Who created it…
Ryder Carroll, a digital product designer and author living in Brooklyn, originally developed it. He was diagnosed with learning difficulties and came up with the idea to figure out how he could best stay productive. This gave birth to Bullet Journaling, which has since been embraced by many adults who have continued their education beyond high school.
For many years, I have taken notes to remember things from meetings, courses, and to-dos, etc. I have always had a number of different notebooks in use, which was always quite confusing. As I explained in the "Is Meditation for You?" article, I always kept a notebook by the side of my bed. This allowed me to write down any thoughts, ideas, or to-dos and clear my mind, which would hopefully result in quality sleep. Consequently, I sought a single notebook to document all aspects of my life in order to have a central hub for any and all information.
How did I find out about it…
My daughter, who, like me, has a slight addiction to stationery, first introduced me to bullet journaling. I remember her spending hours creating page designs and setting out pages to help me organize and manage my workday. Below is a photo of my original bullet journal. I was hooked and purchased Ryder's book, "The Bullet Journal Method", which I highly recommend.
I have been using the Bullet Journaling method for more than two years and prefer to use the original Bullet Journal Book Edition 2, which is based on the 1917 notebook by LEUCHTTURM. However, you can use any notebook and be as creative as you like. I choose to keep mine basic and use it as a tool.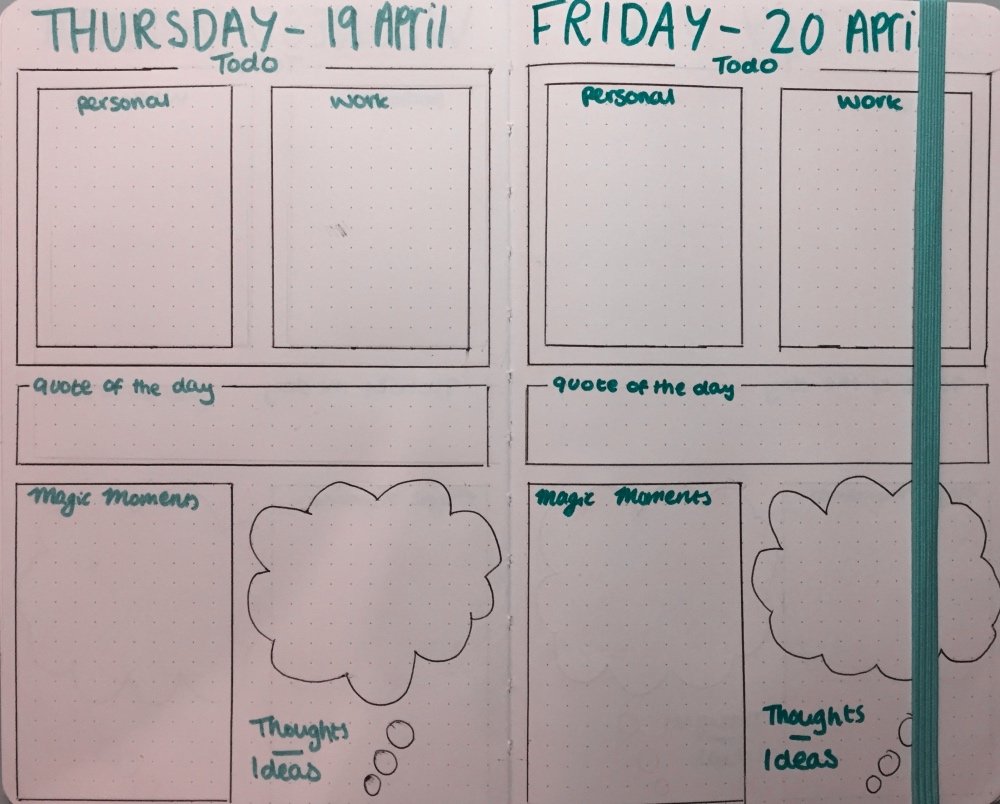 Where to start…
First, watch the below videos…
The Bullet Journal Course – https://youtu.be/iYh6xo7wmO8
What is the Bullet Journal Method – https://youtu.be/o4kueYhGEc8
How to Bullet Journal Playlist – https://bit.ly/37wG8S1
Tips and Tricks Playlist – https://bit.ly/39amaN6
Questions and Answers Playlist – https://bit.ly/37wG6cR
Resources…
The Bullet Journal Method: Track Your Past, Order Your Present, Plan Your Future
LEUCHTTURM1917 346703 Bullet Edition Journal Notebook Medium A5 240 Pages dotted Lines, Colour: Black
How to Bullet Plan: Everything You Need to Know About Journaling with Bullet Points
I hope you find this article interesting and I'd urge you to take a look at Bullet Journalling. If you're already a keen BuJo user why not drop me a message and tell me how you use yours.