Hi there and thanks again for stopping by…
My Journey…
Throughout my life, I've dedicated myself to business support and technology, aiding enterprises in achieving growth and increased profitability.
At the age of 17, I launched my first venture, marketing shareware and producing a monthly newsletter named 'Scope.' This swiftly evolved into selling computers nationwide through participation in prominent 90s computer fairs. The business then expanded into building computer systems and eventually transitioning into an IT brokerage. This involved procuring computers and supplies in bulk and retailing to both corporate clients and the general public.
During this period, I also found myself addressing students in schools and colleges, inspiring them to consider entrepreneurship. This marked the beginning of my ardor for fostering personal growth.
In 2006, I embarked on a new venture specialising in business support, training, website design, and hosting. Over the years since, I've held various roles and contracts in this realm, with my latest engagement concluding in May 2023.
My journey has been rich with learning experiences. Establishing this blog, I aim to share insights on subjects close to my heart. It may sound clichéd, but if I can make a positive impact on just one individual, my mission is fulfilled.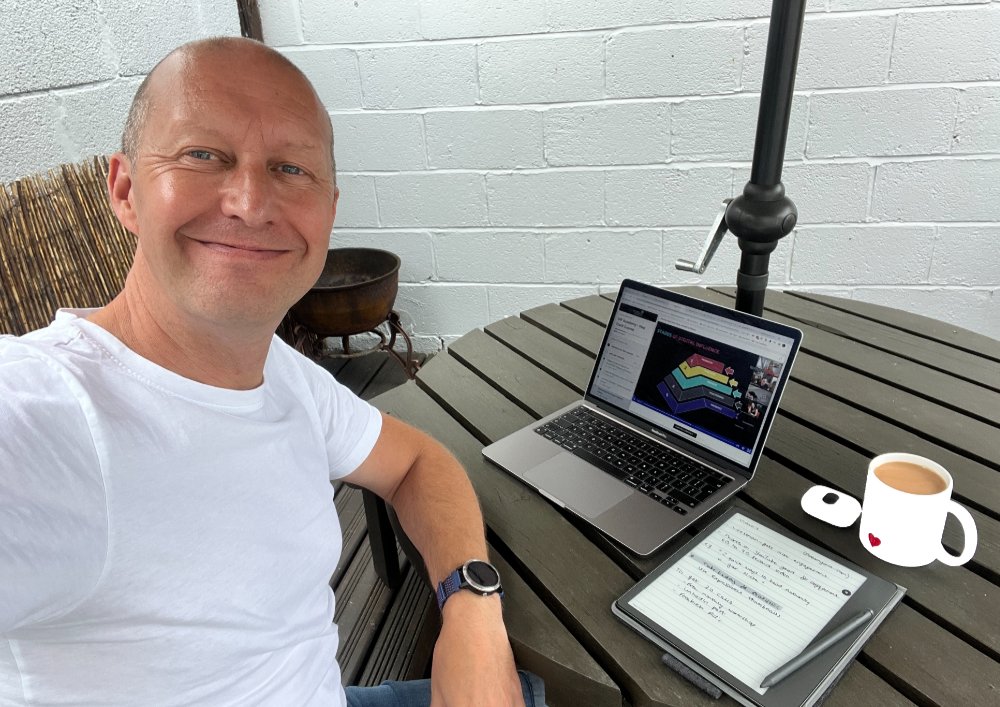 Embarking on Fresh Horizons…
On August 17th, I embarked on a transformative journey, boarding my inaugural flight to Bolivia, South America, to reunite with my girlfriend. After completing a project at Swansea University, she had departed the UK two months earlier to pursue her PhD studies at UNESP – Rio Claro, Brazil.
My intention was to join her, immersing myself in a five-month South American adventure, as we navigated the path ahead. This period has been a blend of exhilaration and trepidation, compounded by my recent redundancy. Fortunately, my prudent savings grant me a year to chart my next steps.
The coming months hold the promise of thrilling escapades, as we traverse Bolivia, Brazil, Argentina, and beyond. Simultaneously, I am thrilled to inaugurate a fresh chapter in my life, replete with aspirations for further exploration and embracing the digital nomad lifestyle.
NEWS FLASH – 30th August Doctorate Achieved :-).